Isaac Scharbach, 21, the oldest son of Fr. Albert Scharbach, the pastor of Mount Calvary Catholic Church in Baltimore, passed away August. 1 after he was hit by a car while riding his bike.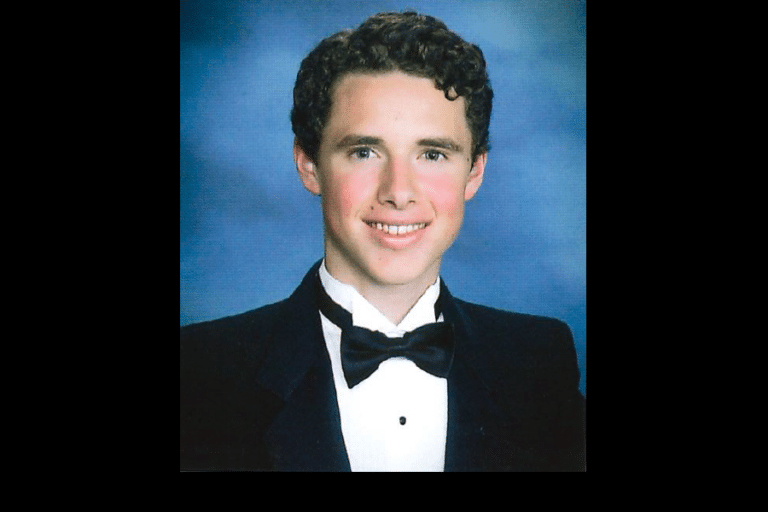 It is hard to imagine any grief greater than the loss of a son or daughter. All of the members of the Personal Ordinariate of the Chair of St. Peter and beyond join in mourning this unspeakable loss.
Here is a tribute to Isaac in The Catholic Review, the newspaper of the Archdiocese of Baltimore, that reveals what an extraordinary young man he was.
George P. Matysek Jr. writes:
From the time Isaac Scharbach was a child, prayer was central to his life. Family members remember finding the boy asleep on the floor by his open prayer book late at night. Later, his teachers at Mount St. Joseph High School in Irvington recalled frequently seeing the young man alone in the school's darkened chapel, taking time away from a jam-packed schedule to pray quietly by himself on late afternoons.
Isaac, from a family of nine brothers and sisters, joined the Catholic Church as a child during the 2009 Easter Vigil at the Basilica of the National Shrine of the Assumption of the Blessed Virgin Mary in Baltimore. Father Albert Scharbach, his father, had been a priest in the Anglican Church, but joined the Catholic Church with his family and was ordained a Catholic priest in 2013.
"As his priest, I gave him Communion daily," said Father Scharbach, a former pastoral assistant to Bishop Denis J. Madden and the current pastor of Mount Calvary Catholic Church in Baltimore.

"He always received the Eucharist as if it was his first time receiving, his last time receiving, his only time receiving," Father Scharbach said. "This was evident in his face and his entire bodily posture: peace, joy and an apparent interior ecstasy that communicated there is no place else he would rather be."

Isaac Scharbach, 21, was killed Aug. 1 when an automobile struck him from behind in Upperco while he was riding his bicycle. The driver remained at the scene, and Baltimore County Police are investigating the crash.

Father Scharbach remembered his eldest son as a "pure soul" who treated everyone with kindness.
"Isaac was always kind, he always thought the best of others and he was always trying to help people," his father said. "And I mean always, without exception. There are very few other people I can say that about, if anyone."
There's a lot more about Isaac here.
A funeral Mass will be offered Aug. 6 at 11 a.m. at St. Bartholomew in Manchester. It will be livestreamed here. Social distancing measures will be required.

Memorial contributions to build an adoration chapel at Davidson College may be made here.
Friends have set up a GoFundMe page to raise money for Isaac's family. Nearly $60,000 has been raised so far.